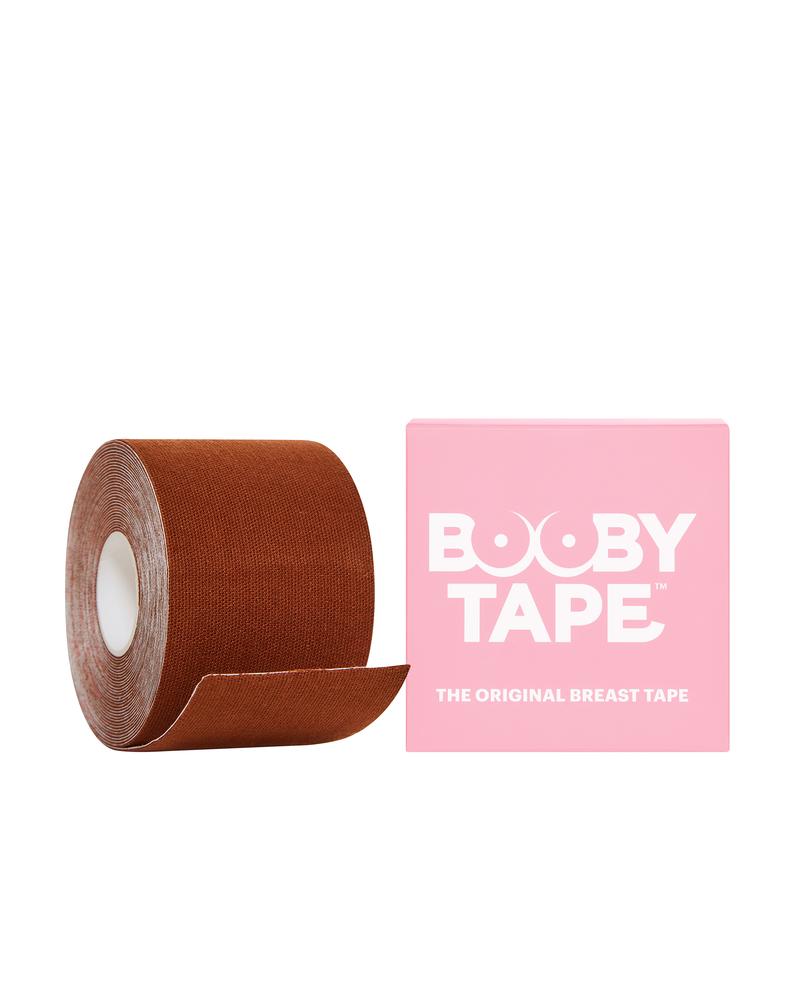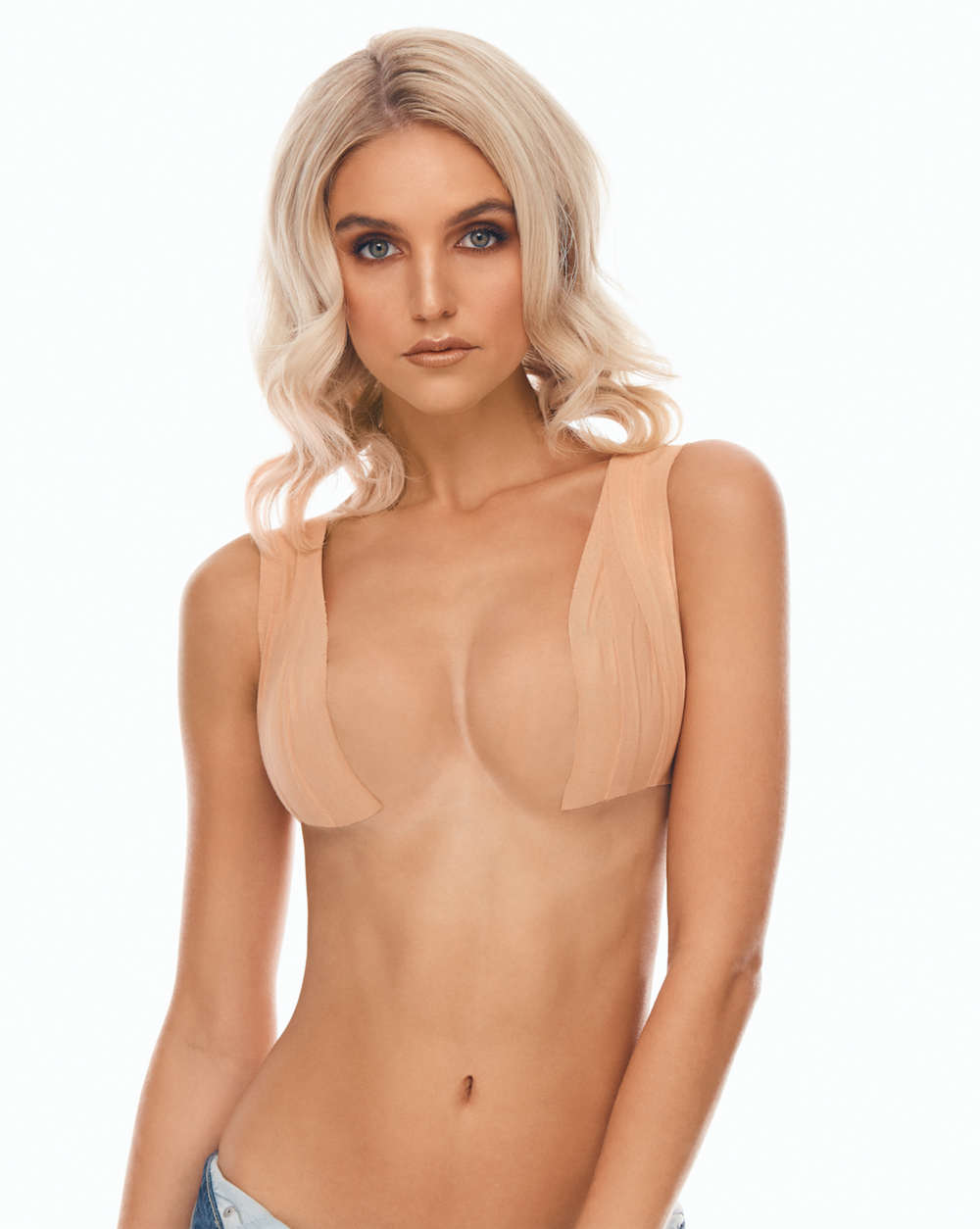 *Available in Nude, Brown and Black. Please choose your preferred colour option before checking out. 
**Please note that you are advised to wear nipple stickers under booby tape.
Nipple stickers are available on our online store. 
Have you ever found the cutest outfit but couldn't find a bra that worked? Have you bought a product that claimed to give you a breast lift but found there was no support? Booby Tape is the answer!
Ingredients:
-Cotton
-Spandex
-Adhesive
-Acrylic
Lifts any size bust
Hypoallergenic
Latex free
5 metre roll will last multiple uses
Wear outfits you couldn't wear before because you can now go braless
Nude is perfect underneath coloured clothing
Waterproof, perfect for underneath swimsuits
Cut your own tape length to suit your unique figure