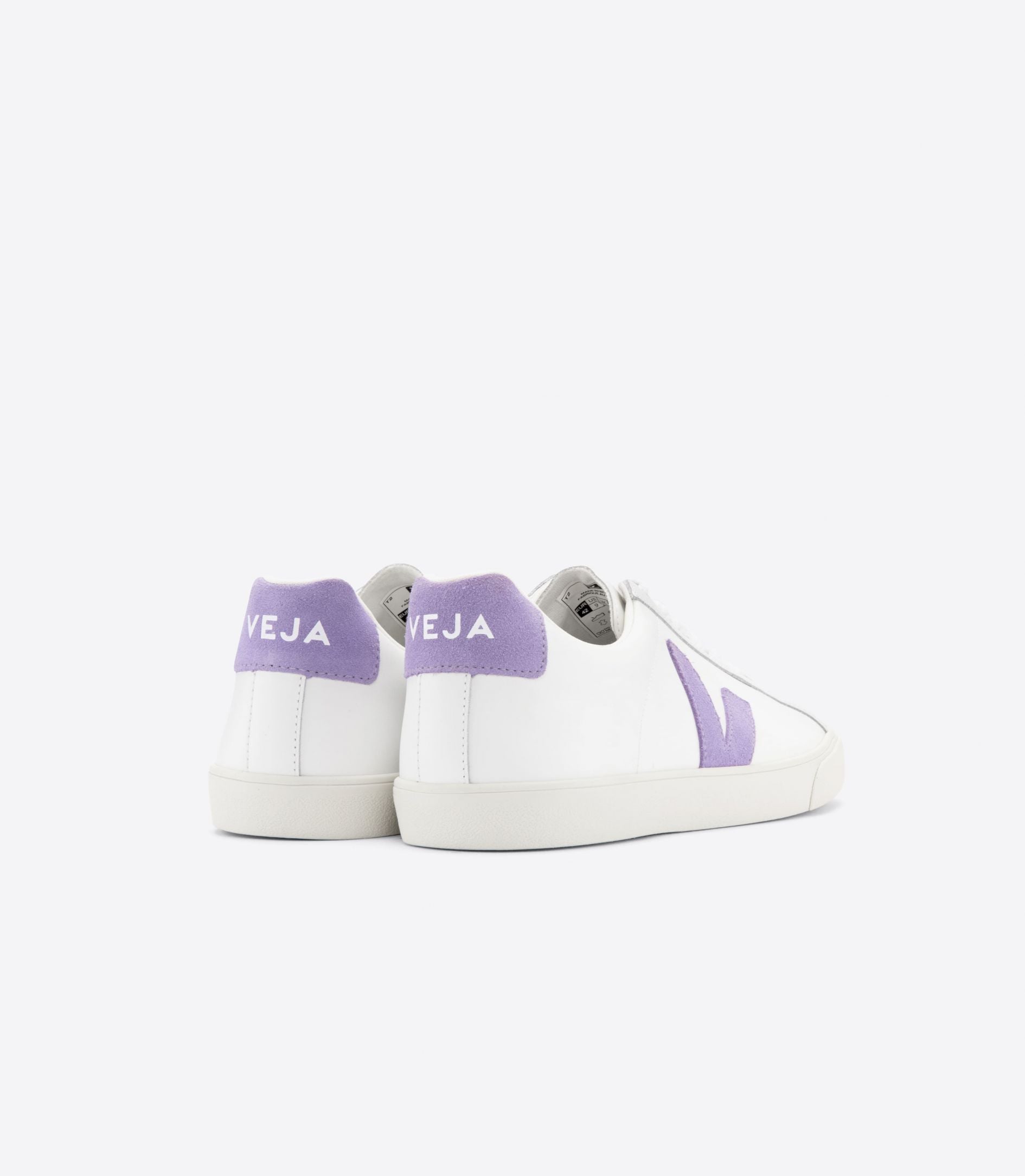 Esplar Leather Extra White Lavande - Women
Extra White Lavande
Descriptions
The bovine leather comes from farms in Uruguay, a country known for its culture of animal husbandry and the quality of its leather. It is tanned in Brazil without using any hazardous or prohibited chemicals. VEJA uses conventional dyes that comply with regulations. Special attention is paid to water usage during the tanning process.
Details
Upper: Leather
Panels: Leather and suede
Logo V: Suede
Insole: Amazonian rubber (11%), sugar cane (42%), recycled E.V.A.* (11%) and organic cotton (12%)
Outsole: Amazonian rubber (31%), rice waste (22%) and recycled rubber (12%)
Lining: Tech (100% recycled polyester)
Laces: Organic cotton (100%)
Made in Brazil
Care Instructions
The use of a washing machine is not recommended as it may alter the properties of the different materials. Before wearing them for the first time, we advise you to waterproof your shoes with a spray adapted to the material and to repeat this operation periodically.
MAINLINE
Canvas models: the canvas can be brushed with cold water and soap of Marseille. Leather models: maintain the smooth leather of your shoes with a wet cloth and periodically with a specific product in spray or cream. Suede inserts can be maintained by dry brushing. CWL models: maintain the CWL of your shoes with a damp cloth and Marseille soap.