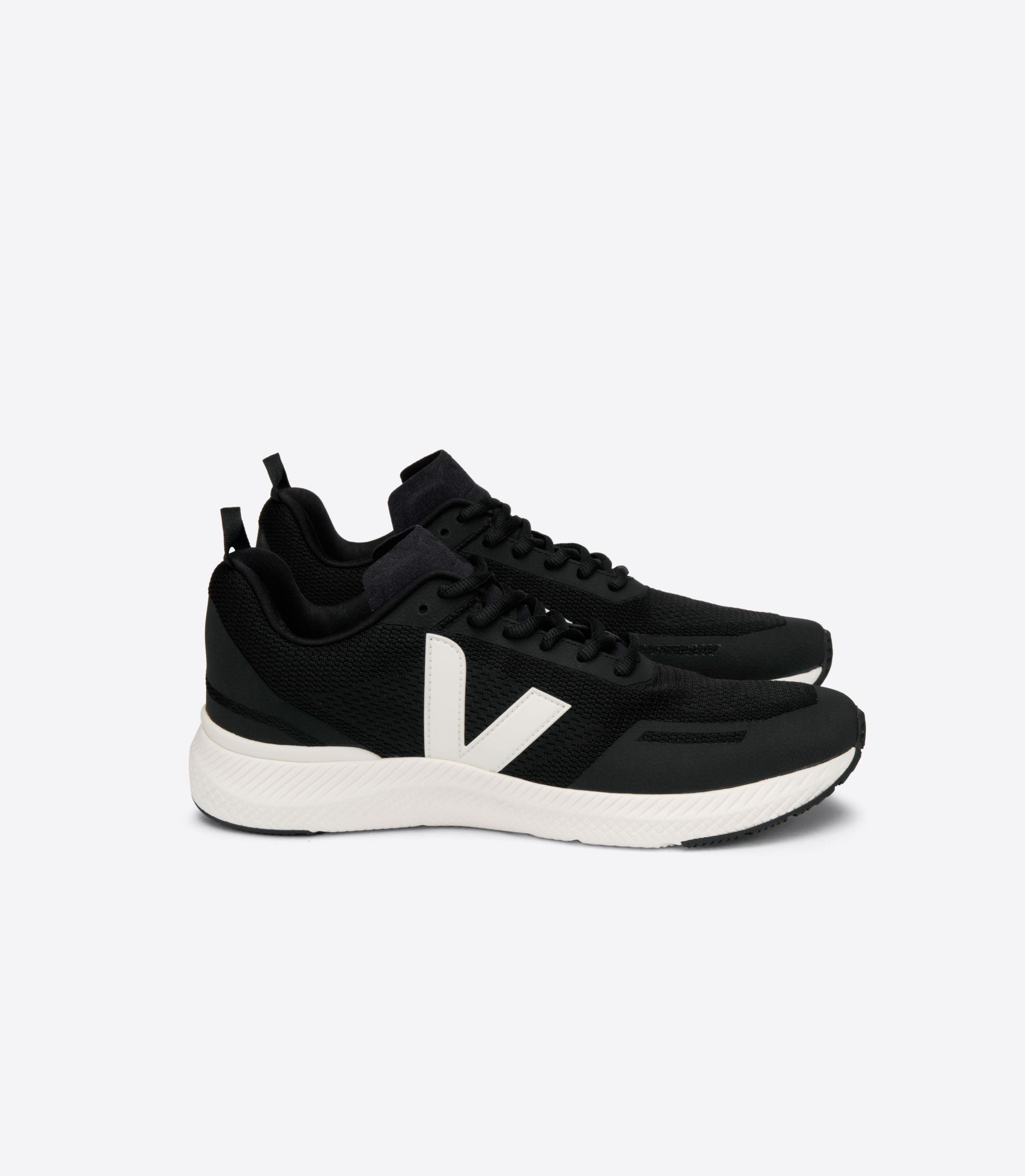 Impala Jacquard - Women
Black Cream
Descriptions
VEJA creates its first training: the
Impala
, the lightest pair that VEJA has developed.
The Impala provides comfort and support. It was designed for all types of sports exercises, such as gym sessions and treadmill runs. 
Eng-Mesh technology allows for custom placement of breathable and supportive zones. This mesh alternates between tight and loose stitches.
The brand recommend that you choose a size up from your normal shoe size.
Details
Weight: 245g (size 43 EU)
Drop: 6mm
Heel height: 17mm
Forefoot height: 11mm
Stride Profile: Neutral
MATERIALS
Eng-Mesh upper
100% recycled polyester
T.P.U. inserts
Pebax® Rnew® V logo and heel insert
62% ricinus oil
Insole
49% sugar cane - 28% recycled polyester
Midsole
60% sugar cane
Outsole
30% Amazon rubber
L-Foam latex insert
30% natural latex 
Tech lining
100% recycled polyester
Laces
100% recycled polyester
Back buckle
100% recycled polyester
Made in Brazil 
Care Instructions
The use of a washing machine is not recommended as it may alter the properties of the different materials. Before wearing them for the first time, we advise you to waterproof your shoes with a spray adapted to the material and to repeat this operation periodically.
MAINLINE
Canvas models: the canvas can be brushed with cold water and soap of Marseille. Leather models: maintain the smooth leather of your shoes with a wet cloth and periodically with a specific product in spray or cream. Suede inserts can be maintained by dry brushing. CWL models: maintain the CWL of your shoes with a damp cloth and Marseille soap.